Send Money Online to Brazil
Transfer money online to your loved ones in Brazil in just a few simple steps. The hassle-free money transfer service.
Our money transfer service to Brazil has coverage across the country with direct transfer to 45+ banks and cash pickup points via Sicoob branches across Brazil. Send money to Brazil from the UK at very competitive rates with just a few simple clicks from our secure website or mobile app.
Free and fast online or in App sign up.
No hidden fees. See instantly how much your loved one will receive.
Simply select who you want to send money to from your saved beneficiary list.
Double check all the transfer details and press send.
All Done! Track your transfer and we'll let you know when your money is paid out.
You can pick up cash (Brazil Real) at any SICOOB supported outlets across Brazil:

Direct Bank Transfer to Brazil
Send money directly to 45+ banks across Brazil. Direct credit to bank accounts or wallets in Brazil Real (BRL).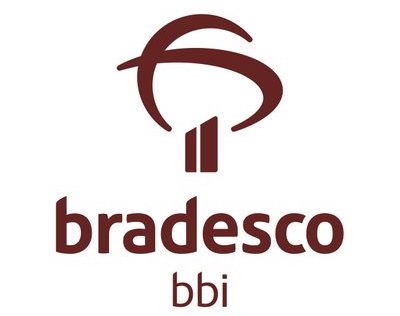 BANCO DO BRASIL S.A. – BB
BANCO DA AMAZONIA S.A.
BANCO DO NORDESTE DO BRASIL S.A.
BANESTES S.A. BANCO DO ESTADO DO ESPIRITO SANTO
BANCO BANDEPE S.A.
BANCO ALFA S.A.
BANCO ITAU CONSIGNADO S.A.
BANCO SANTANDER S.A.
BANCO BRADESCO BBI S.A.
BANCO DO ESTADO DO PARA S.A.
BANCO DO ESTADO DO RIO GRANDE DO SUL S.A. BANRISUL
BANCO DO ESTADO DE SERGIPE S.A. BANESE
BRB – BANCO DE BRASILIA S.A.
BANCO INTERMEDIUM S.A.
UNIPRIME – COOPERATIVE DE CREDITO NO NORTE DO PARANA
COOPERATIVA CENTRAL DE CREDITO URBANO – CECRED
UNIPRIME CENTRAL
XP INVESTIMENTOS CORRETORA DE COMBIO
CAIXA ECONOMICA FEDERAL – CEF
BANCO AGIBANK S.A.
BANCO CRESOL
CONFEDERACAO NACIONAL DAS COOPERATIVAS CENTRAIS UNICRED
BANCO BTG PACTUAL S.A.
BANCO ORIGINAL S.A.
BANCO BS2 S.A.
BANCO BRADESCO S.A.
BANCO MAXIMA
BANCO ABC BRASIL S.A.
BCV – BANCO CREDITO E VAREJO S.A.
PARANA BANCO S.A.
NUBANK – NU PAGAMENTOS S.A.
PAGSEGURO INTERNET S.A.
BANCO BMG S.A.
ITAU UNIBANCO S.A.
BANCO MERCANTIL DO BRASIL S.A.
HSBC BANK BRASIL S.A. – BANCO MULTIPLOC
BANCO SAFRA S.A.
BANCO RENDIMENTO
BANCO VOITER
BANCO A.J. RENNER S.A.
BANCO VOTORANTIM S.A.
BANCO CITIBANK S.A.
BANCO COOPERATIVO SICREDI S.A.
BANCO COOPERATIVO DO BRASIL S.A. – BANCOOB
UNICRED CENTRAL DO RIO GRANDE DO SUL.

Fast
Most transfers are completed in minutes depending on transfer method.

Low Fees
We are competitively priced and always strive to be cheaper than the competition

Flexible
Send from anywhere, anytime via our website or smartphone app.
We've made our Signup process very simple with fast verification. Our support team is also on hand to help you with any questions.