Send Money Online to Turkey

Transfer money online to your family or friends in Turkey in just a few simple steps.
Our money transfer service to Turkey has coverage across the country with direct transfer to 60+ banks and cash pickup points via Turkey UPT agents across all of Turkey. Send money to Turkey from the UK at very competitive rates with just a few simple clicks from our secure website or mobile app.
Free and fast online or in App sign up.
No hidden fees. See instantly how much your loved one will receive.
Simply select who you want to send money to from your saved beneficiary list.
Double check all the transfer details and press send.
All Done! Track your transfer and we'll let you know when your money is paid out.
Direct Bank Transfer to Turkey
Send money directly to 60+ banks across Turkey.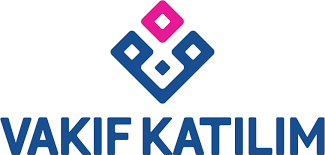 ADABANK A.S.
AKBANK T.A.S.
AKTIF YATIRIM BANKASI A.S.
FINANSBANK A.S.
FIBABANKA A.S.
GSD YATIRIM BANKASI A.S.
HALK BANKASI
ALBARAKA TURK KATILIM BANKASI A.S.
ALTERNATIFBANK A.S.
ANADOLUBANK A.S.
ARAP TRK BANKASI A.S.
BANK OF CHINA TURKEY
BANK OF TOKYO-MITSUBISHI UFJ TURKEY A.S.
BANKA MELLAT TRKIYE A.S
BANKPOZITIF KREDI VE KALK.BANK.A.S.
BIRLESIK FON BANKASI A.S.
BURGAN BANK A.S.
CITIBANK A.S.
DENIZ BANK A.S.
DEUTSCHE BANK A.S.
DILER YATIRIM BANKASI A.S.
EFT MERKEZI
EMKT MERKEZI
HSBC BANK A.S.
ICBC TURKEY BANK A.S
ING BANK A.S.
INTESA SANPAOLO S.p.A
ILLER BANKASI
ISTANBUL TAKAS VE SAKLAMA BANKASI
JP MORGAN CHASE BANK NA MERK COL.OH
KUVEYT TURK KATILIM BANKASI A.S.
MERKEZI KAYIT KURULUSU
MERRILL LYNCH YATIRIM BANK A.S.
NUROL YATIRIM BANKASI A.S.
ODEA BANK A.S.
PASHA YATIRIM BANKASI A.S.
RABOBANK A.S.
SOCIETE GENERALE
STANDARD CHARTERED YATIRIM BANKASI TURK A.S.
SEKERBANK T.A.S.
T.C.MERKEZ BANKASI A.S.
T.EKONOMI BANKASI A.S.
T.GARANTI BANKASI A.S.
T.IHRACAT KREDI BANKASI A.S.
T.IS BANKASI A.S.
T.KALKINMA BANKASI A.S.
T.SINAI KALK. BANKASI A.S.
T.VAKIFLAR BANKASI T.A.O.
TC ZIRAAT BANKASI
THE ROYAL BANK OF SCOTLAND N.V. ISTANBUL
TURKISHBANK
TURKIYE FINANS KATILIM BANKASI A.S.
TURKLAND BANK A.S.
VAKIF KATILIM BANKASI
WESTDEUTSCHE LANDESBANK GIROZENTRAL
YAPI VE KREDI BANKASI A.S.
YNLENDIRICI
ZIRAAT KATILIM BANKASI A.S.

Fast
most transfers are completed in minutes depending on transfer method and destination country.

Low Fees
We are competitively priced and always strive to be cheaper than the competition

Flexible
send from anywhere, anytime via our website or smartphone app.
We've made our Signup process very simple with fast verification. Our support team is also on hand to help you with any questions.