Send Money Online to the UAE
Send money online to your family or friends in the United Arab Emirates in just a few simple steps. We are currently providing fast cash pickup services from partner agents across the UAE as well as bank account transfers.
We are pleased to offer a simple money transfer service to the United Arab Emirates with coverage across the emirates for instant cash pickup or bank transfers to 57+ banks in the UAE. Transfer money online to the UAE from the UK with just a few clicks.
Free and fast online or in App sign up.
No hidden fees. See instantly how much your loved one will receive.
Simply select who you want to send money to from your saved beneficiary list.
Double check all the transfer details and press send.
All Done! Track your transfer and we'll let you know when your money is paid out.
You can pick up cash (AED) at any of our Bakaal partner agents across the UAE: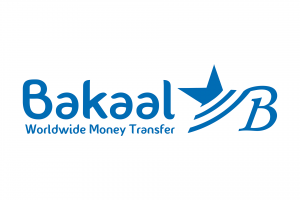 Direct Bank Transfer to United Arab Emirates
Send money directly to 57+ banks across the UAE. Direct credit to bank accounts in United Arab Emirates Dirham (Emirati dirham) in AED.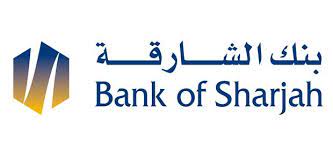 ABU DHABI COMMERCIAL BANK
ABU DHABI ISLAMIC BANK
AGRICULTURAL BANK OF CHINA
AJMAN BANK
AL AHLI BANK OF KUWAIT K.S.C.
AL HILAL BANK
AL KHALIJI FRANCE S.A.
AL MASRAF
ARAB AFRICAN INTERNATIONAL BANK
ARAB BANK
BANK ALFALAH LIMITED
BANK MELLI IRAN
BANK OF BARODA
BANK OF CHINA
BANK OF SHARJAH
BANK SADERAT IRAN
BANQUE MISR
BARCLAYS BANK
BLOM BANK FRANCE
BNP PARIBAS
BOK INTERNATIONAL BANK
CITIBANK NA
COMMERCIAL BANK
INTERNATIONAL PSC
COMMERCIAL BANK OF DUBAI
CREDIT AGRICOLE CORPORATE AND INVESTMENT BANK
DEUTSCHE BANK
DOHA BANK
DUBAI ISLAMIC BANK
EL NILEIN BANK
EMIRATES INVESTMENT BANK
EMIRATES ISLAMIC BANK PJSC
EMIRATESNBD BANK PJSC
FIRST ABU DHABI BANK – ERSTWHILE FGB
GULF INTERNATIONAL BANK B.S.C.
HABIB BANK AG ZURICH
HABIB BANK LIMITED
HSBC BANK MIDDLE EAST
INDUSTRIAL AND COMMERCIAL BANK OF CHINA
INTESA SANPAOLO
INVESTBANK PSC
JANATA BANK
KEB HANA BANK
MASHREQBANK
MCB BANK LIMITED
NATIONAL BANK OF BAHRAIN
NATIONAL BANK OF FUJAIRAH
NATIONAL BANK OF KUWAIT
NATIONAL BANK OF OMAN
NATIONAL BANK OF UMM AL QAIWAIN
RAFIDAIN BANK
RAK BANK
SAMBA FINANCIAL GROUP
SHARJAH ISLAMIC BANK
STANDARD CHARTERED BANK
THE BANK OF TOKYO-MITSUBISHI UFJ LTD
UNITED ARAB BANK
UNITED BANK LTD.

Safe
regulated by financial institutions in the UK.

Fast
most transfers are completed in minutes depending on transfer method and destination country.

Low Fees
We are competitively priced and always strive to be cheaper than the competition

Flexible
send from anywhere, anytime via our website or smartphone app.
We've made our Signup process very simple with fast verification. Our support team is also on hand to help you with any questions.