Send Money Online to Indonesia

Transfer money online to your family or friends in Indonesia in just a few simple steps.
Our money transfer service to Indonesia has coverage across the country with direct transfer to 100+ banks, mobile money transfers and a growing list of cash pickup points across Indonesia. Send money online to Indonesia from the UK with just a few simple clicks from our secure website or mobile app.
Free and fast online or in App sign up.
No hidden fees. See instantly how much your loved one will receive.
Simply select who you want to send money to from your saved beneficiary list.
Double check all the transfer details and press send.
All Done! Track your transfer and we'll let you know when your money is paid out.
You can also pick up hard cash at any of the 100s of POS Indonesia / Wesel Pos
agents across Indonesia.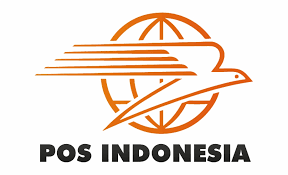 Send money directly to 100+ banks across Indonesia.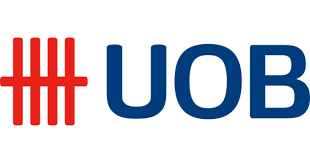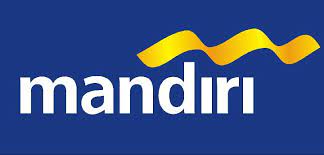 BRI AGRONIAGA
BANK ARTOS INDONESIA
BANK BENGKULU
BANK UOB INDONESIA
BANK BUKOPIN
MNC BANK
BANK BTPN
BANK CAPITAL
BANK DANAMON
BANK DKI
BANK GANESHA
Bank Woori Saudara
BANK HSBC
BANK INDEX
BANK INA PERDANA
Bank Maybank Indonesia
Bank jabar
BANK JATENG
BANK JATIM
Bank QNB Indonesia
BANK LAMPUNG
BANK MALUKU
BANK MANDIRI
Bank Mayapada
BANK MAYORA
BANK MEGA
BANK MESTIKA
BANK MUAMALAT
BANK NAGARI
BANK NEGARA INDONESIA
CIMB Niaga
BANK OCBC NISP
Bank NTB
Bank NTT
BANK NUSANTARA PARAHYANGAN
BANK PANIN
BANK SUMUT
Bank Of India Indonesia
Bank Jambi
Bank Kalbar
Bank Kalsel
Bank Kalteng
Bank Kaltim
Bank Sultra
BANK SULSELBAR
BANK SULTENG
BANK SINARMAS
Bank Kesejahteraan Ekonomi
Bank Tabungan Negara
CITIBANK (Indonesia)
STANDARD CHARTERED BANK
BANK JTRUST INDONESIA
BANK BRI SYARIAH
BANK JABAR SYARIAH
RABOBANK
Bank BPR KS
Bank Central Asia
Bank Syariah Bukopin
Bank SBI Indonesia
Bank Jasa Jakarta
Bank Maspion
Bank BCA Syariah
Bank Victoria International
Bank Antar Daerah
Bank CTBC Indonesia
Bank Windu Kentjana Int.
Bank Of Tokyo Mitsubishi
BANK ANZ
Bank Artha Graha
Bank DBS
Bank Of China
Bank Bumi Arta
BANK KEB HANA
Bank Royal Indonesia
BANK National NOBU
BANK PAPUA
BANK SYARIAH MANDIRI
BANK SYARIAH MEGA
Bank Aceh
BANK BPD BALI
Bank DIY
BANK PERMATA
BANK RAKYAT INDONESIA
Bank Riau Kepri
BANK SULUT
Bank Sumsel Babel
Bank Victoria Syariah
Bank Panin Dubai Syariah
Bank Sahabat Sampoerna
Bank Agris
Bank SHINHAN
ICBC Indonesia
BANK YUDHA BHAKTI
Bank Prima Master
BANK DINAR
BTPN Syariah
Bank Centratama Nasional (CNB)
BANK MANTAP
Harda International
Maybank Syariah Indonesia
Bank HSBC Indonesia
BPR EKA
LinkAja
INDOSAT (PAYPRO)
BANK COMMONWEALTH
BNI Syariah
ATMB LSB
ATMB PLUS

Fast
most transfers are completed in minutes depending on transfer method and destination country.

Low Fees
We are competitively priced and always strive to be cheaper than the competition

Flexible
send from anywhere, anytime via our website or smartphone app.
We've made our Signup process very simple with fast verification. Our support team is also on hand to help you with any questions.